Pinhole Adjustable Medium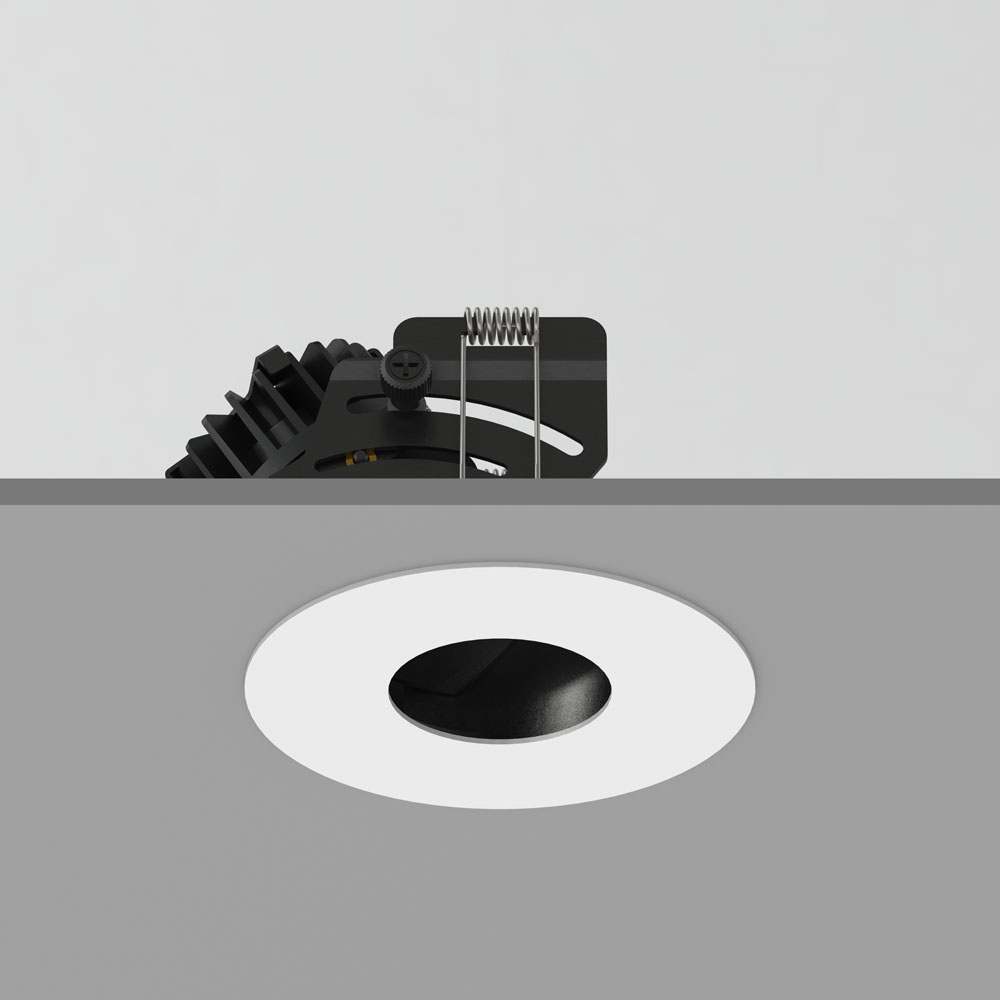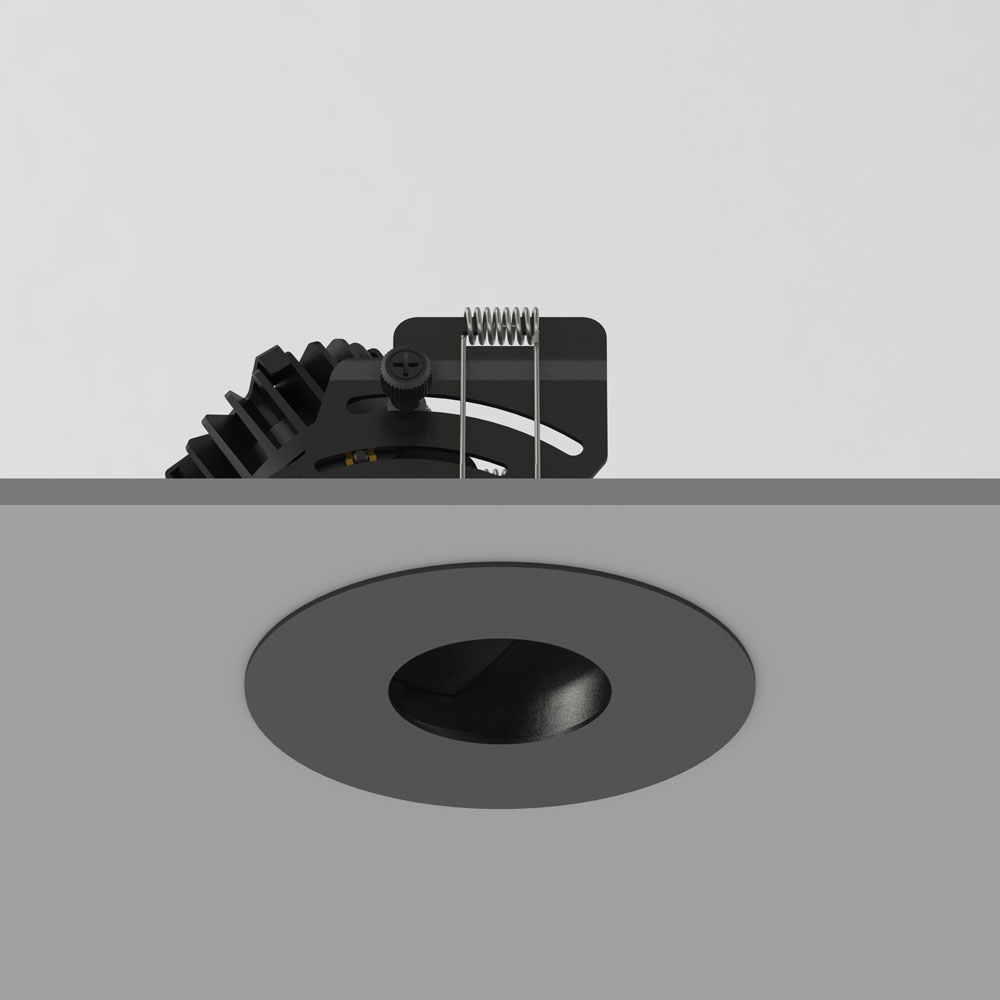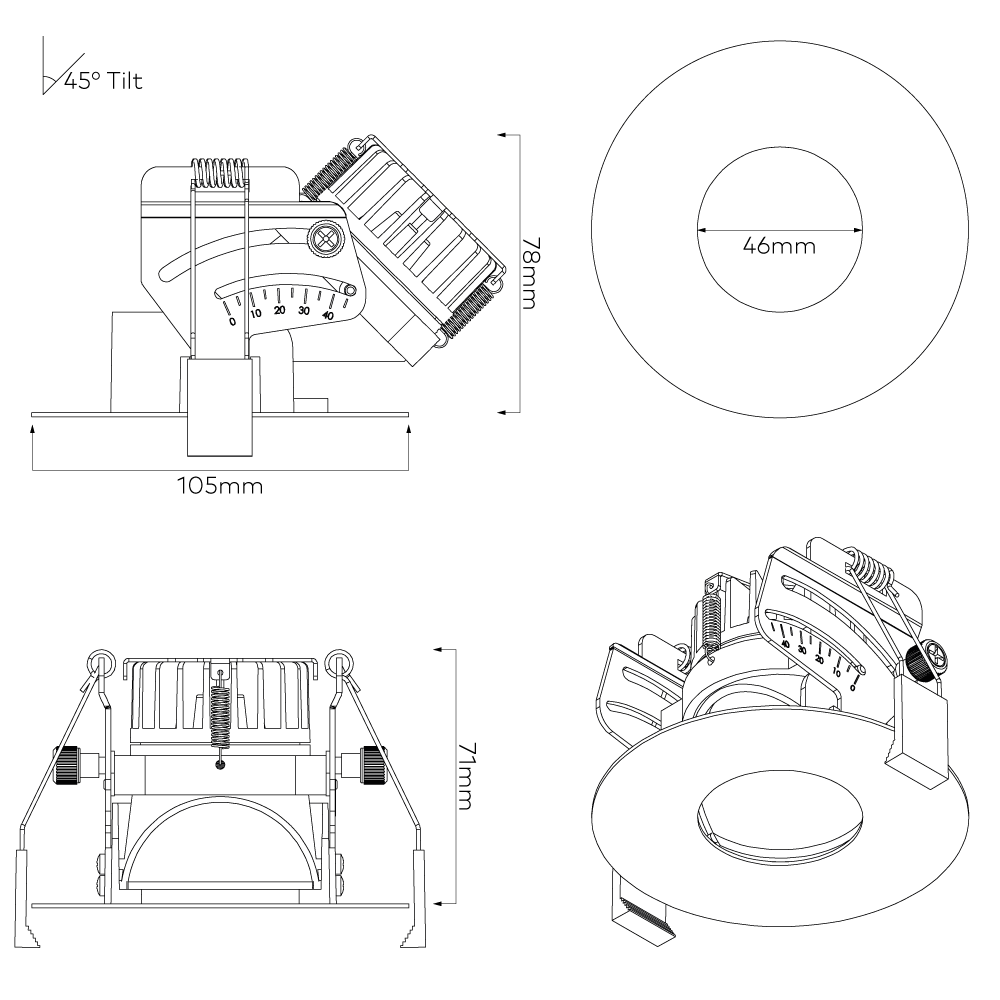 Pinhole Adjustable Medium
'Pinhole' ADJUSTABLE medium, is a concealed adjustable downlight, designed with a matching fixed option in the same size to ensure uniformity of appearance when used in the same space.
Available with a selection of 'light engines' that are common across the "Accent" range to achieve common light quality and appearance between recessed / surface downlights and track spots.
'Light engines' are available in varying output, colour temperature, warm dimmable, colour rendering and beam angles with interchangeable lenses. The light engine can be adjusted and locked up to a 45degree angle for optimal aiming.
'Pinhole' adjustable medium is supplied with a powder coated aluminium housing, supplied complete with your selected 'Light Engine' inclusive of compatible control gear, also available in multiple control options.